Looking for

very simple license models

price based on number of users

price based on number of CQ's

?

Cloud based Monitoring & Call Analytics solution for zoomphone
Designed for small, medium and large companies through a secured access.
Provides dedicated statistics and detailed reports to supervise the activity on Auto Receptionists & Call Queues.
Delivers specialized reports from the Agent's perspective to monitor their performance and asses their efficiency.
An innovative licensing portal to manage MoYoBi Cloud Licensing.

aaS Solution for Monitoring & Call Analytics for zoomphone
1

Full zoomphone integration using call logs API

2

Easy to configure with Few clicks & credentials

3

Automatic synchronizing with zoom Directory using API

4

Getting full usage & details for Users, Call Queues and Auto Receptionists

5

Capacity to Integrate multiple zoomphone tenants in one MoYoBi system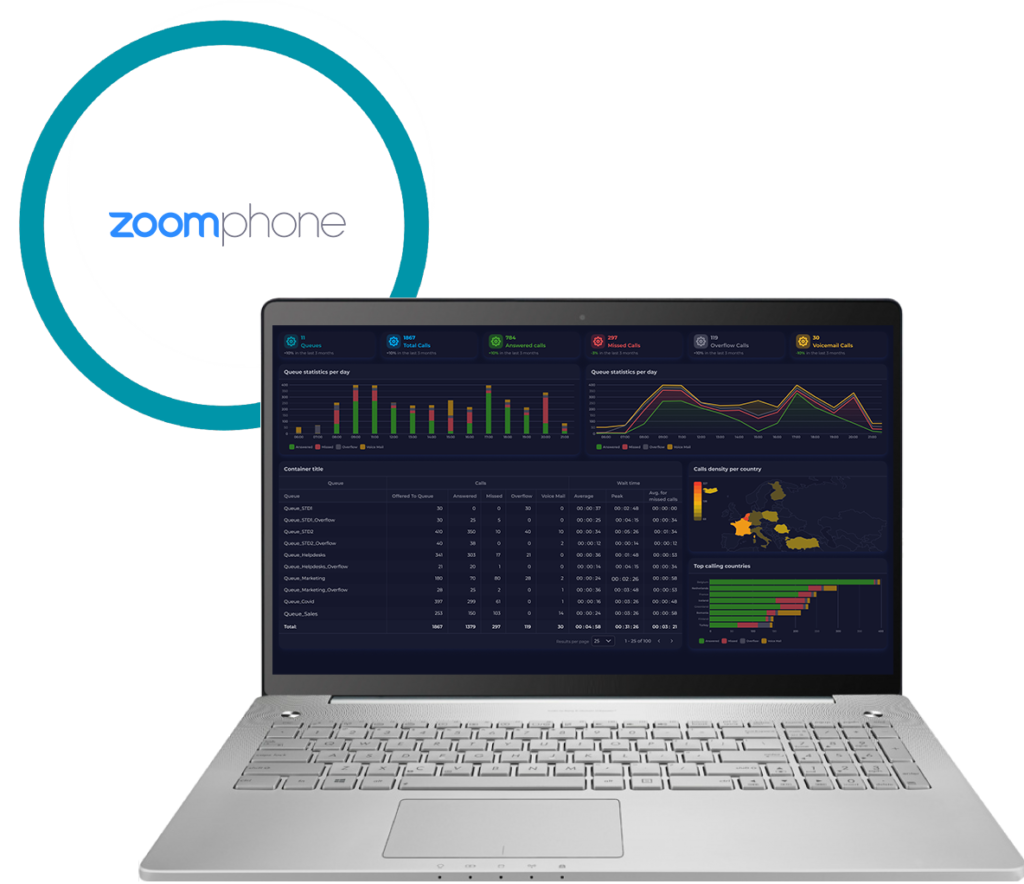 Powered aaS complete solution
MoYoBi is able to manage from 1 to +1000 customers on one platform. Each customer can handle 10 to +100.000 users with an easy license management system that is always the last & up-to-date version. We guarantee a dedicated support access.
New Reporting Designs including Predefined Widgets
Comprehensive filtering, graphical representation of data, fully automated reports generation and e-mail delivery to the relevant people
Dedicated CQ & AR Statistics Reports
Dedicated Reports for Auto Receptionists & Call Queues.
Dynamic Dashboard including different widgets types
zoomphone Historical Dashboard
solution gives users the option to obtain statistics on auto receptionist / queue / agent performance, such as: answered or missed opportunities, caller experience and promptness
in finding a resolution for incoming requests.