Red Box offers products for
recording, agent quality and performance enhancement, and for incident reconstruction
They are simpler, smarter and genuinely scalable – due mainly to our unique frame-based technology.
Web-based solution: providing full functionality through a web browser.
Why choose our Voice Recording Solutions?
You need only one server, saving cost and space. And you can use your own hardware and operating system. We can of course source specialist hardware or provide a customised turnkey solution.
All our products are Web-based for ease of use and fast roll-out. Moreover, they operate in a single modular architecture, giving excellent budgetary control. You get a solution that's technically advanced, reliable, resilient and great to work with. It's an ideal combination.
Full functionality
Voice Recording Solutions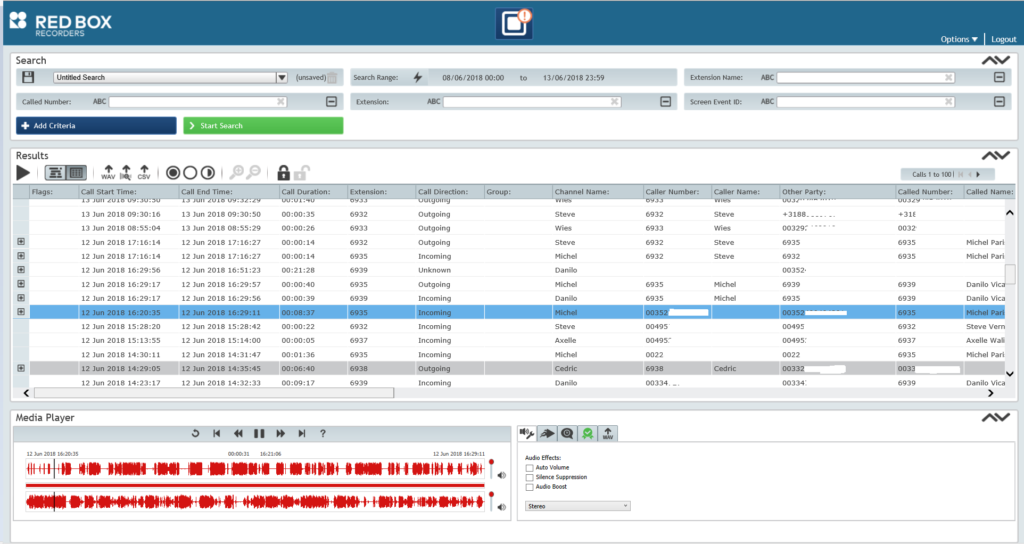 Are you compliant?
MIFID II
Investment firms must now arrange for records to be kept of all services, activities and transactions undertaken including recordings of telephone or electronic communications. They must be able to provide these records to the regulator on request, keep them in a durable medium with defined retention periods and be able to retrieve and reconstruct each key stage of a transaction.
Playing a part in the deterrence and detection of market abuse, firms must now also monitor and review the records of telephone and electronic communications on a regular basis giving due regard to any emerging risks.
Looking for Voice Recording Solutions?